About us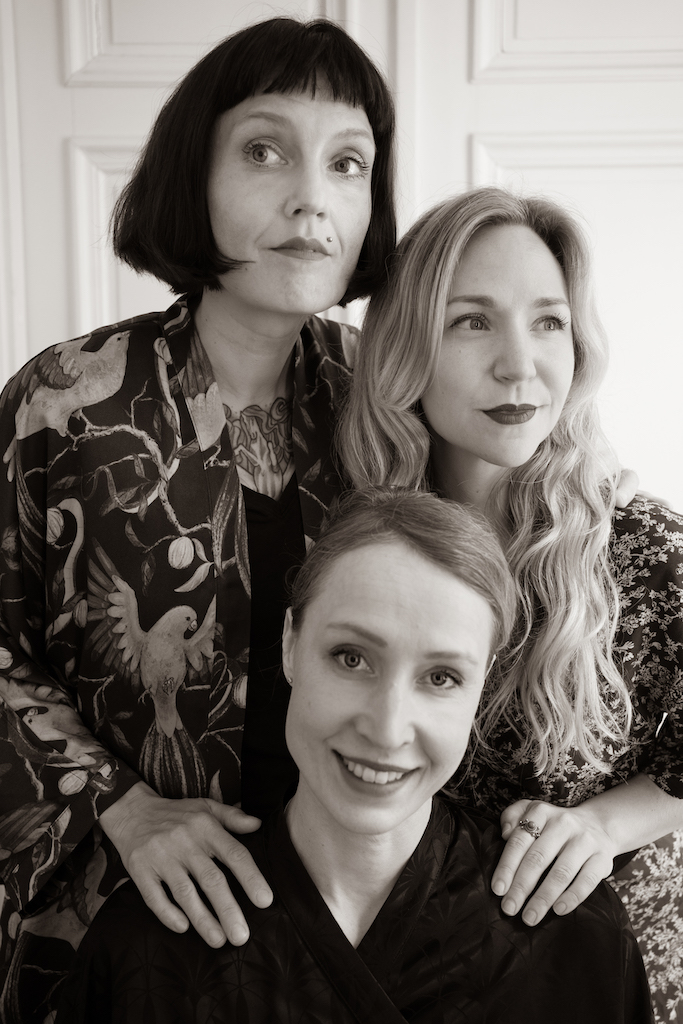 We, Elina, My & Pauliina, are a small independent brand that specialises in high-quality, vintage-inspired clothing. Both sublime and sustainable, our sumptuous designs are wearable day and night. We're based in Helsinki, Finland, where we work out of our bijou palace in a beautifully imposing 19th century building on one of the city's most gorgeous streets.
Our designs and patterns are inspired by a longing for an illusive past resplendent with art, beauty and extravagant costumes. We're nostalgic for an imagined, evanescent moment, for a fleeting, bittersweet feeling that transports us to a decadent party under the stars, to hazy summer garden day dreams, or indulgent afternoon cocktails on wisteria-shaded patios in sun-drenched climes.
We're thinking music, literature, friends and lovers. Paper lanterns, fans and all things divine. We're inspired by inspiration – our fascination is beauty perceived and recreated through a different lens.
Our inspirations may be fanciful, but our ethics are very serious. Sustainable materials, workers' rights and protecting the environment are more important to us than anything else. We prioritise searching for the perfect partners and products to echo our integrity and maintain the flawless quality we expect from every creation.
Step into our curiously beautiful world for a moment. We hope you delight in what we do and take a little bit of it away with you too, if just as a sensation.
With love,