The name La Belle Époque – The Beautiful Époch – refers to an era in French history, usually stated to have begun in 1871 and ended with the start of WW1 in 1914. This was a time of great progress in industries and science, and an air of optimism was very much present. Standards of living had risen in many parts of Western Europe, which meant that people had more time and money to socialise and for leisure and entertainment in the form of art, theatre and music.
The invention of the light bulb around 1870 made it possible to stay up later and for a new kind of night life to evolve. Many felt that the perfect society was nearly reached.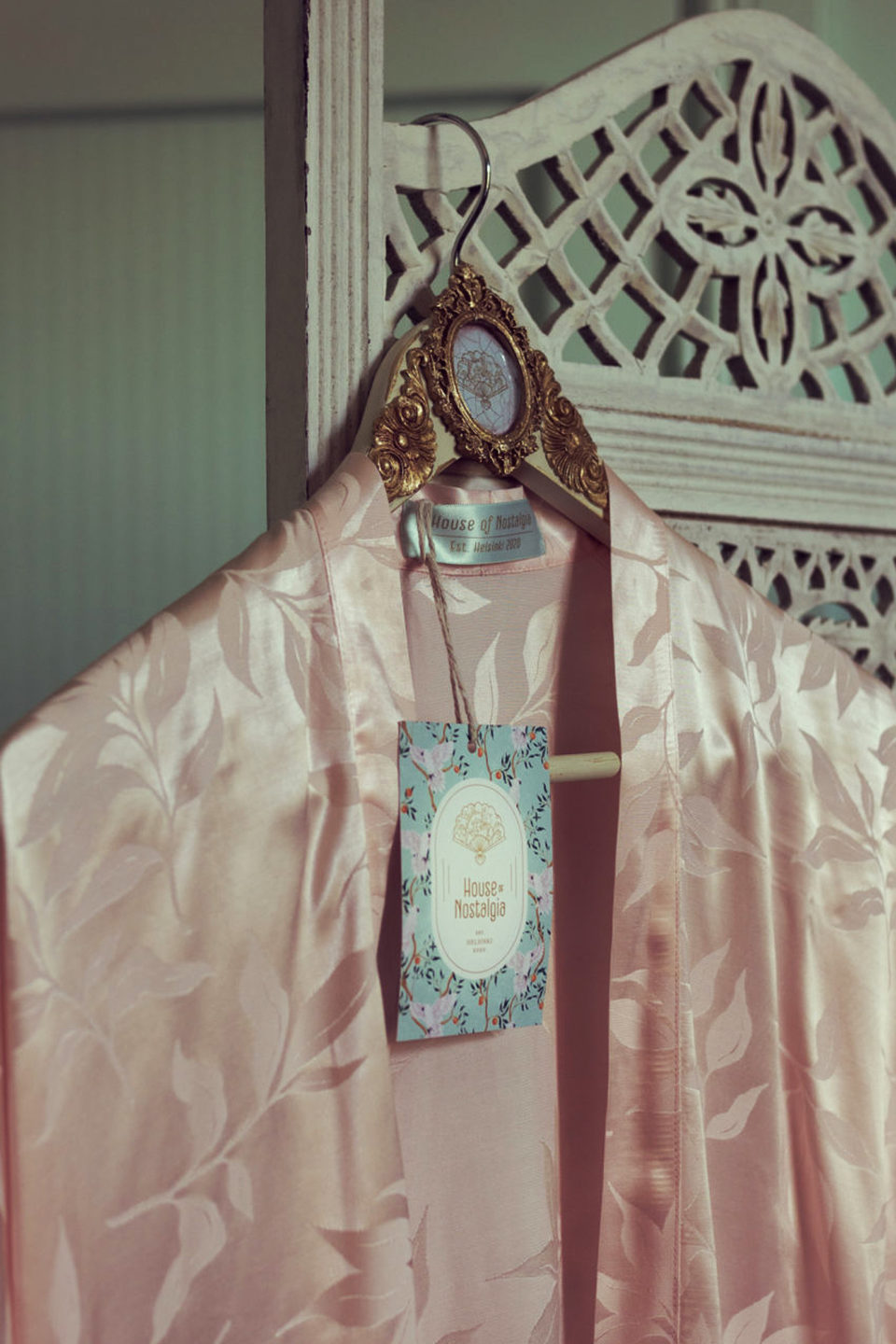 While photography was taking great leaps forward, painters moved away from realism and impressionism emerged. Light pastel colours were popular during the era, especially in afternoon dresses and tea gowns. For the first weave of our light but still perfectly drapey jacquard fabric we chose a soft and delicate petal pink. 
We want our Belle Époque pattern to transport you to a summery stroll followed by a lavish afternoon tea in the park in 1910's Paris. Imagine faint notes fluttering in the warm, still air – an orchestra is playing somewhere in the background. Muted chatter of people excitedly discussing the evening's soirée momentarily reaches you as they pass on their bicycles.
Picture a riverside path shaded by blossoming fruit trees, a bubbling fountain by which a group of fashionable ladies holding their parasols have gathered – the whole scene is as delightful as an impressionist painting. Ah, it truly is the Beautiful Era!